Giving Voice to Colors
Luca Arena
November 2017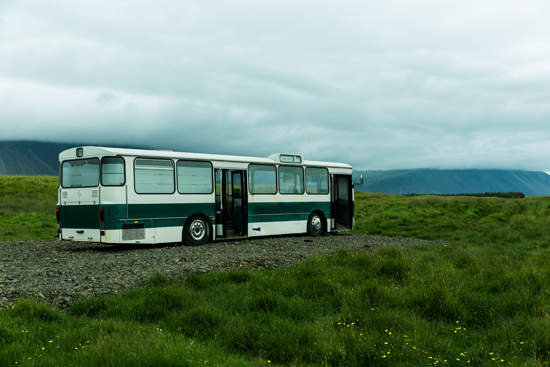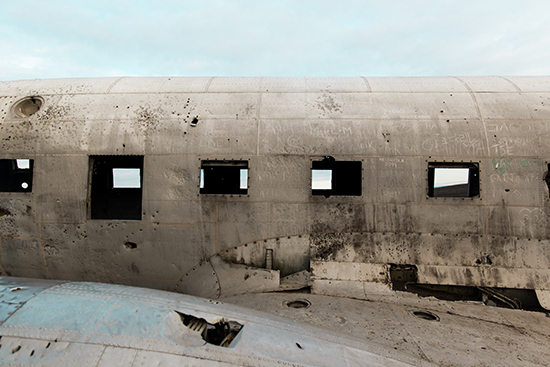 Between the light going off and the beginning of the day, I have known places ships don't set a course to, where there are no trains and no cars, where yellow traffic lights mean to slow down and not to accelerate.  The bus and the plane, both abandoned, symbolize the victory of nature over man. Both have stopped working and now have found new life as attractions immersed in Icelandic territory as if they were camouflaged.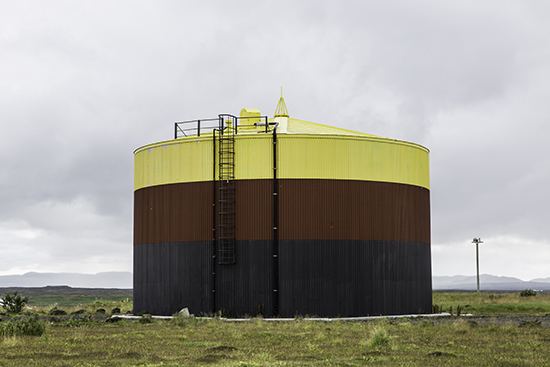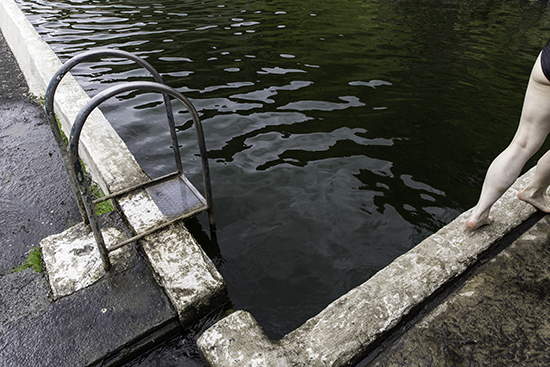 Children, men and women live here without pulling or pushing. Under the Icelandic light they share the same look, heat and hopes in a neon pool in cities with different names that all look alike. Some boys race to push a shopping cart, a mother only purchases food in colored boxes, and an old man dives into a hot water pool at 41° c. Tourists visit a church in the northern capital; the participants, all dressed in black – even children – ignore the flashing cameras and are collected in silence. In an ocean of colors and in a sea of empty roads, I have no idea where I have been or where I will be at their age. The tank and the pool – a symbol of the slowness where Icelanders can talk, exchange opinions, confront and so:  live.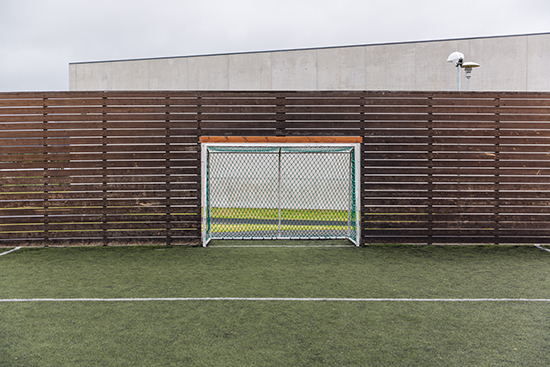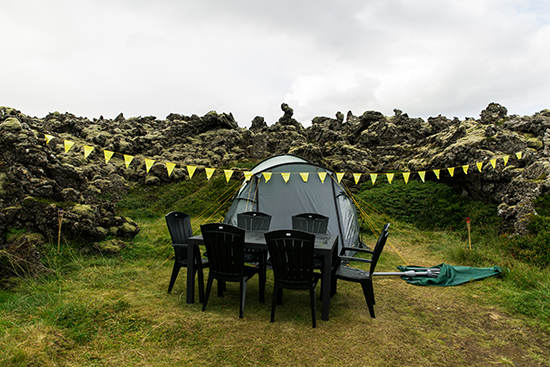 I gave space and emphasis to countless football and basketball courts deserted because there is too much wind, swimming pools, wooden houses in the forests, supermarkets and gas pumps, imagining them as new cathedrals of aggregation instead of the common malls built all over the world but not in Iceland. If we believe that they are losing and isolated, we must be crazy. They're born innocent and have not queued to participate in the race. The soccer field and the camping tent, the perfect integration between man and nature in full respect. I strongly believe that sports, culture and respect for nature are at the basis of people's emotional intelligence.

We must move away from Icelandic nature that is beautiful and green in summer but white and rigid in winter and find refuge in the colors "created" by man, such as street lights, colorful objects of supermarkets, neon pools etc. so that people can also find comfort in them.